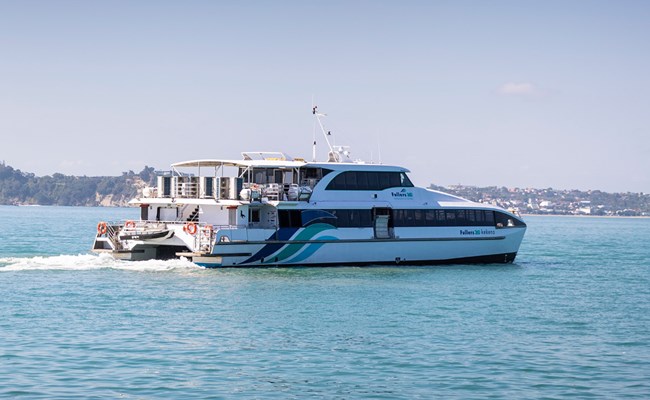 Your bikes and scooters onboard
Traveling with a bike or scooter? Be sure to check out our information about bringing your bike or scooter on board with Fullers360.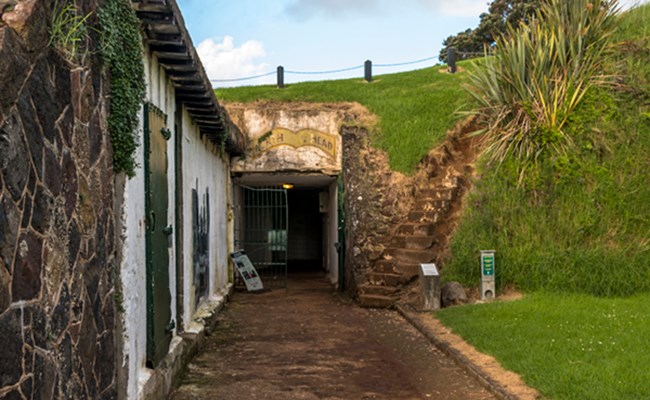 Pack a torch! North Head tunnels
North Head historic reserve and volcanic cone marks the northern headland of the Waitemata Harbour. A strategic military defence and lookout, North Head was fortified with bunkers and disappearing guns to protect Auckland from feared Russian invasions in the 1880s. You can still wander the intricate network of tunnels, but you'll need a torch to navigate the maze-like corridors.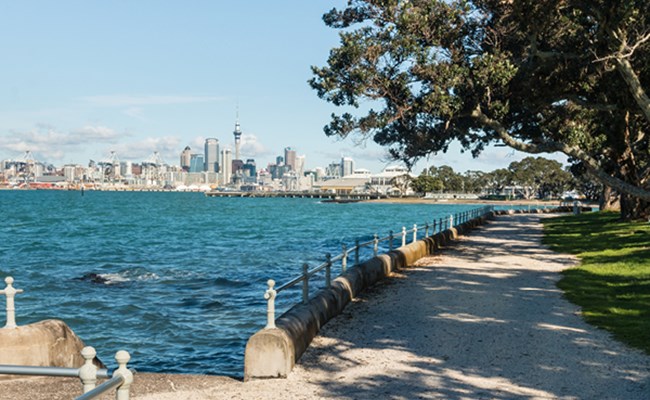 The prettiest pohutukawa-lined street
Just steps from the Devonport ferry terminal is the picturesque King Edward Parade, lined with native Pohutukawa trees. A stroll along the waterfront path will treat you to views across to Auckland on one side, plus historic Victorian homes on the other. Though beautiful any time of the year, the Pohutukawa trees blossom bright scarlet in the height of summer – just in time for Christmas!
Devonport Chocolates
From Victoria Street, stroll down the parallel Wynyard Street to visit Devonport Chocolates for handmade truffles. Try a sample and watch the team of chocolatiers make mix and concoct the treats right in the store. Their bean-to-bar chocolates and truffle assortments make excellent gifts.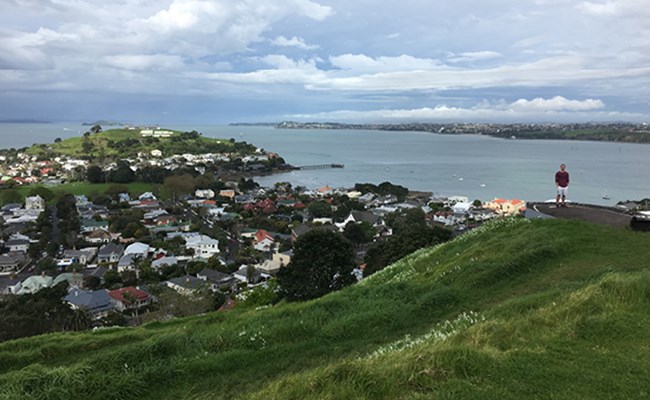 Mount Vic vista point
Rising 87 metres above Devonport, Mount Victoria ("Mount Vic") has views to impress. A 20-minute steady uphill walk will reward you with one of the most epic vista points in Auckland. Circle around the top for photo ops across to Auckland, Rangitoto and the rest of the North Shore. Bonus: did we mention you can pose with a comically large painted mushroom straight out of Super Mario?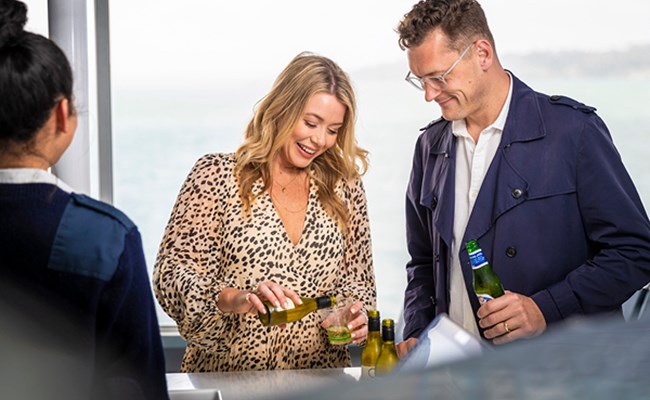 The Vic theatre
The Victoria Theatre, nicknamed 'The Vic,' is New Zealand's oldest operating cinema. Built in 1912 and refurbished in 2010, The Vic maintains its Art Deco architecture and style - a unique venue to catch a movie or live performance. In partnership with The Vic, we offer a special Ferry + Movie + Meal deal - a great discounted rate for an evening out in Devonport. Click here to visit the Vic Theatre Website.