Tour Price
Includes a return ferry ticket, seasonal multi-course lunch with a glass of wine and a one-day pass for the Hop-On Hop-Off Explorer Bus.
Waiheke Wine and Dine Lunch - Batch Winery ($150.00)
Waiheke Wine and Dine Lunch - Stonyridge ($150.00)
Waiheke Wine and Dine Lunch - The Heke ($150.00)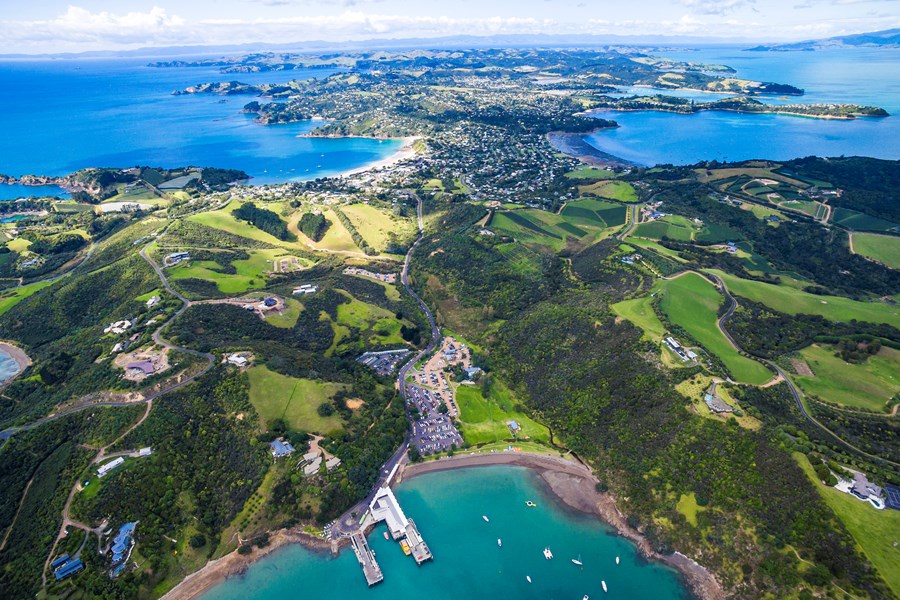 Use the MyTours app
For more information about the tour and the destinations, download the MyTours app.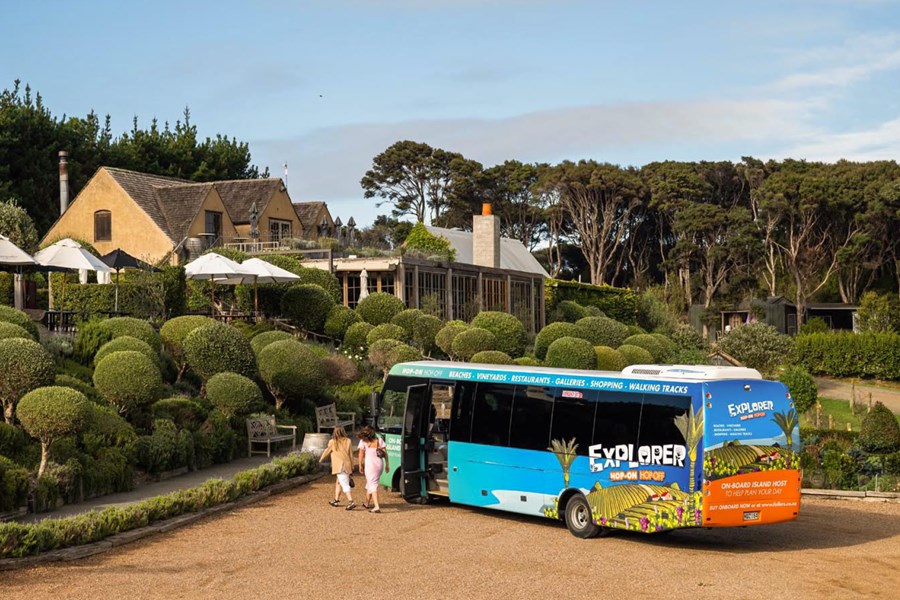 Download the brochure
Planning your itinerary on the island? Learn more about the 16 stops on this tour. 
View the ferry timetable
Plan your trip effortlessly to Waiheke Island with our downloadable ferry timetable. 
The venues
Situated amongst 4-acres of gardens on one of Waiheke's main roads, The Heke is a new local favourite and is home to Waiheke Craft Beer and the award-winning Waiheke Whiskey.
The Heke Kitchen is a vibrant and family-friendly restaurant and bar that serves casual sharing plates – making it the perfect spot to relax on a beautiful sunny day.
As part of the Waiheke Wine and Dine tour you'll enjoy a glass of wine or beer, and a selection of sharing plates including white beans and green courgette, beef picanha and southern fried chicken.
Find The Heke Waiheke Wine and Dine menu here.
Bookings are only required if your party is over 4 people. If so, please call 09 372 0020 to book.
Stonyridge Vineyard is a grower of the world-renowned Cabernet-blend, with its flagship blend Larose. The third vintage of Larose 1987 won the trophy for best Bordeaux style blend in New Zealand and was hailed as the greatest red wine ever to be made in New Zealand
Located between Oneroa and Onetangi beach, Stonyridge Vineyard is known for its gorgeous setting that is New Zealand's very own south of France.
As part of the Waiheke Wine and Dine tour, enjoy a platter of cured meats, local cheese, smoked fish pate, prawns, salmon, and more. Also included is a selection of sweet treats and a glass of one of its famous Fallen Angel wines.
Find Stonyridge Vineyard's Waiheke Wine and Dine menu here.
No bookings required.
Batch Winery is Waiheke's highest vineyard with spectacular views over the Hauraki Gulf Islands. Surrounded by picturesque vines, the winery is a popular venue space and offers relaxed dining options and tastings.
Enjoy a gourmet picnic on the Waiheke Wine and Dine tour which is filled with homemade focaccia bread, chicken liver parfait, cold cut steak and chimichurri, hot smoked salmon, New Zealand cheeses, cured meats, and more. Also included is a seasonal dessert and a glass of Thomas Estate wine.
Find Batch Winery's Waiheke Wine and Dine menu here.
Bookings are required. Once you have purchased your Winter Wine and Dine package, please call Batch Winery directly to book your table.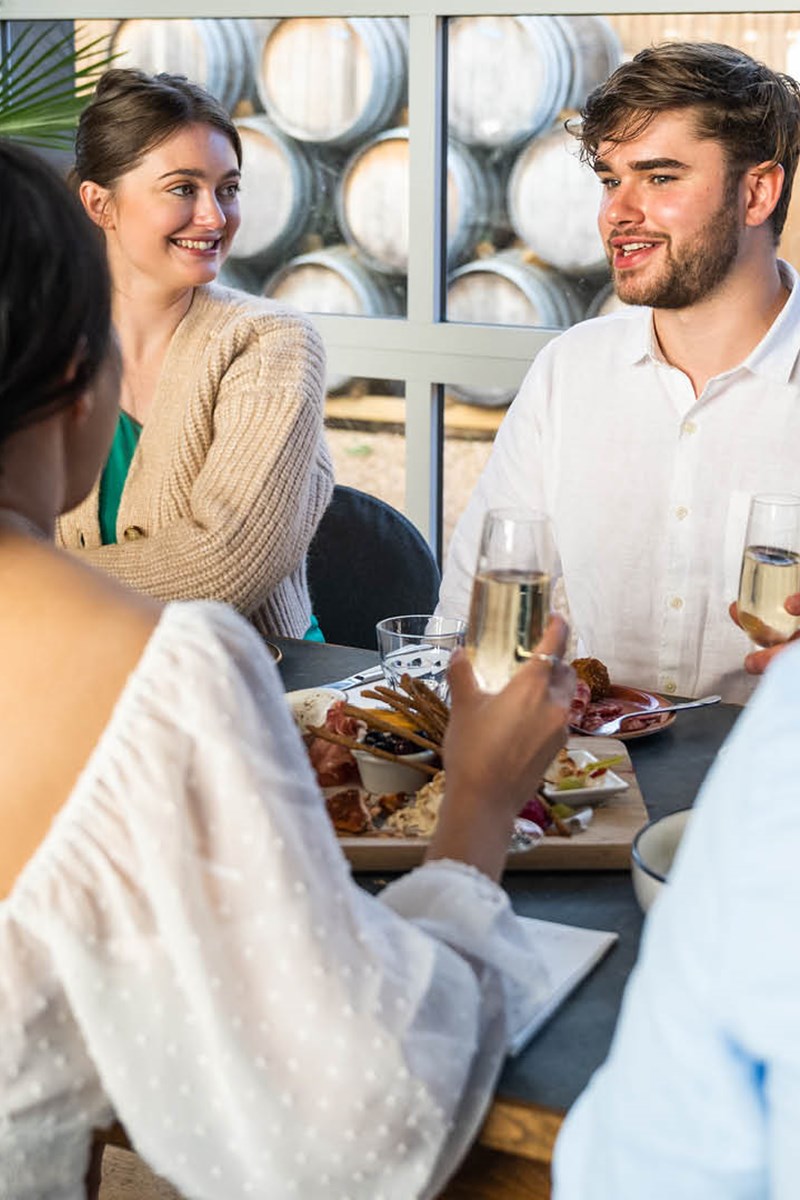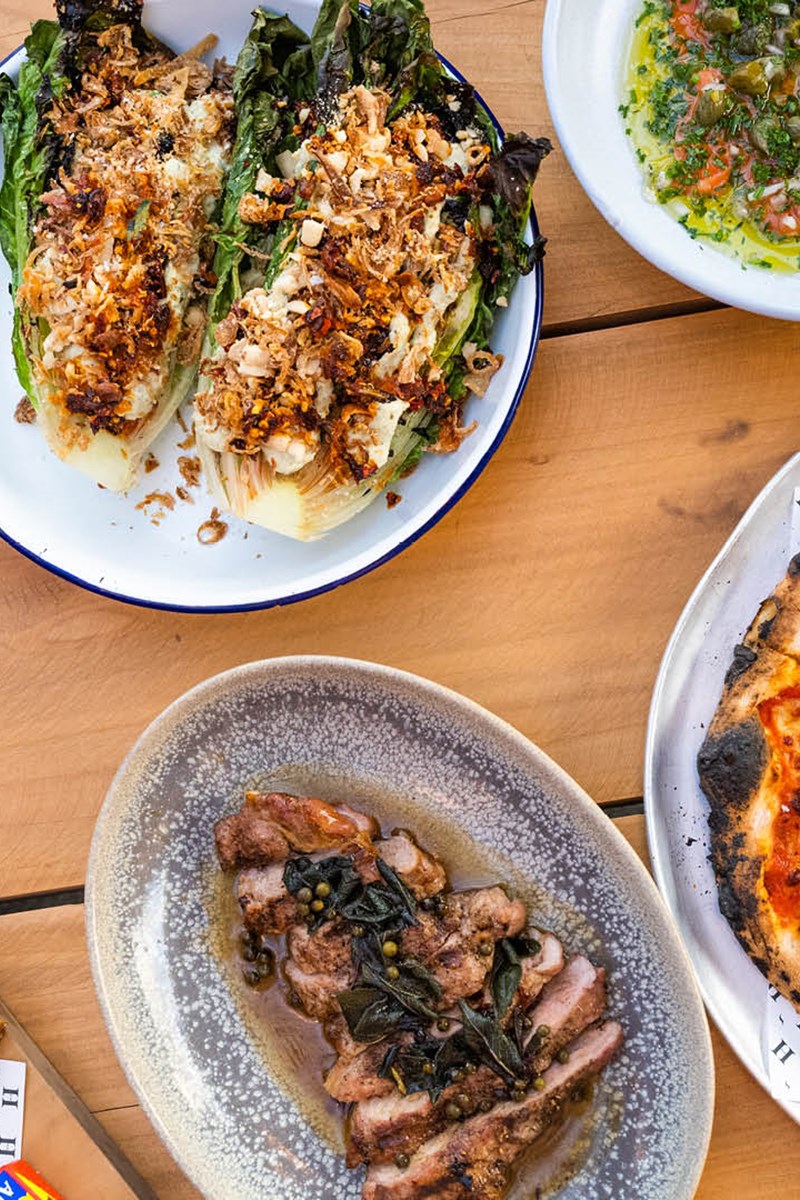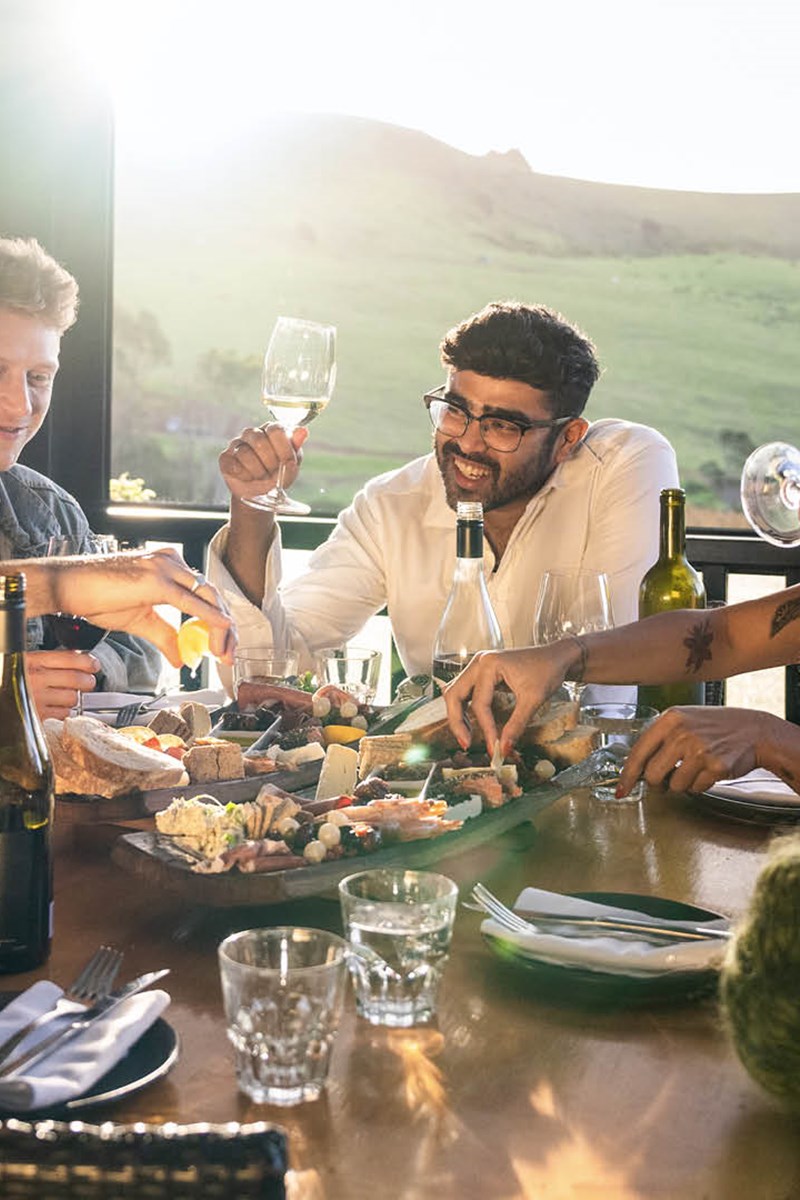 Terms and conditions
Tour is for adults only. Children aged 16 years old or older may also attend, as long as they are accompanied by a parent or guardian.
The Hop-On Hop-Off Explorer Busses depart Matiatia Ferry Terminal every 30 or 60 minutes, depending on day and time of year. 
Should there be any changes to the timetable, customers will be notified by their tour bus driver on their day of travel.
All experiences and tours are subject to Fullers360 terms and conditions and code of conduct.