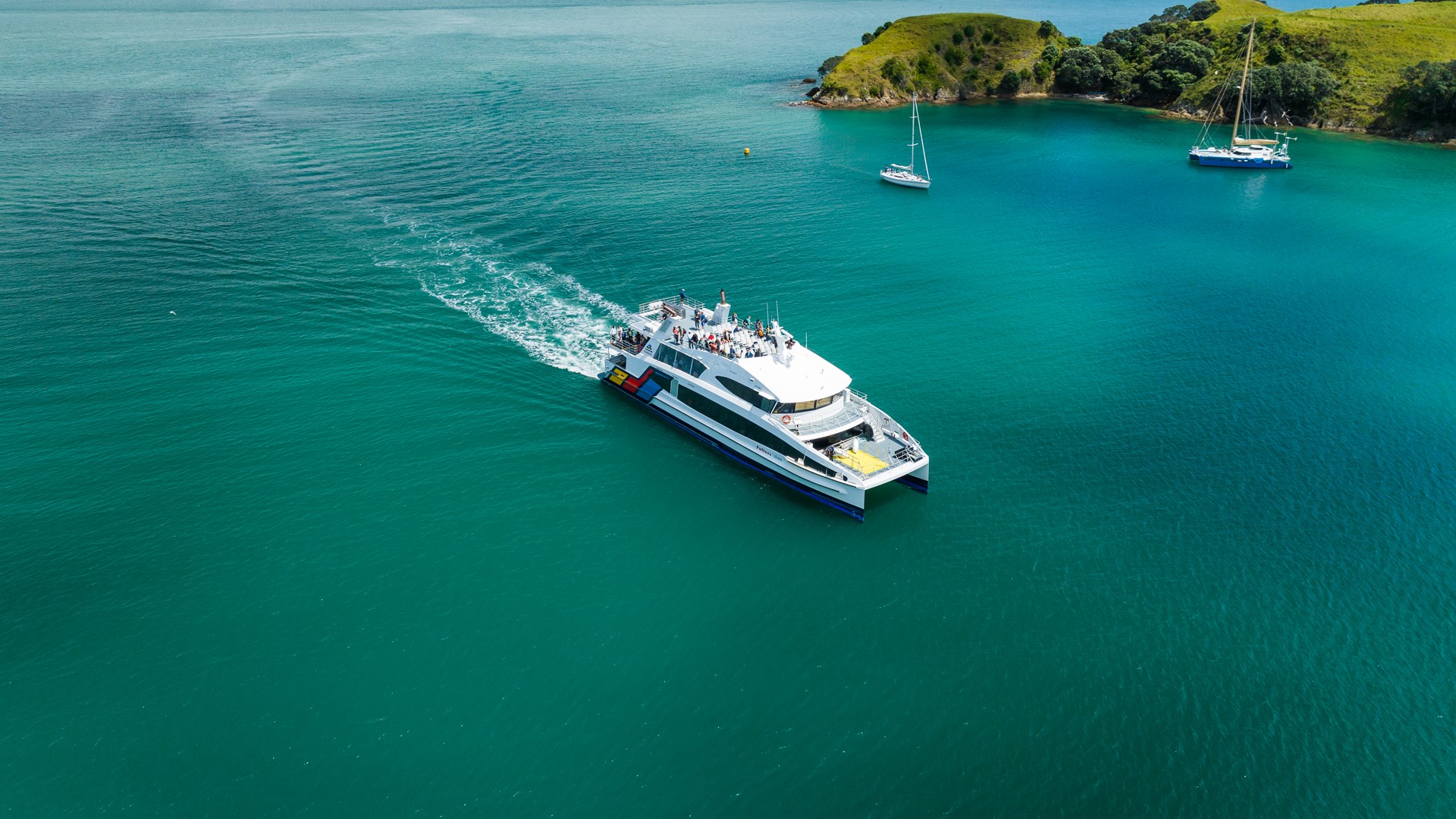 Sometimes we feel the need to pinch ourselves. Because that's us, out there. On the Hauraki Gulf. 
Fullers360 was born of a love for the Hauraki Gulf. In 1981, a Hauraki Gulf sailing trip inspired the Hudson family to start the Fullers Ferry Company.
Thirty-five years downwind, our network unifies the entire Gulf.
Ferrying six million people every year. Bringing together friends and whanau. Getting commuters to work and visitors to play. Transporting food, freight and special cargo -- like kiwi, tuatara and wētāpunga--  between the mainland and the islands of this awesome place.
We're a lifeline to business and communities, opener-up of treasured destinations, and we love sharing our local knowledge to create unforgettable experiences.
As much as we love welcoming visitors to our part of the world, we never lose sight of the communities we support and who support us.
So, as well as getting Aucklanders to work, we help them make the most of their own backyard. We're supporters of the local schools, sports and medical trusts. And we're big fans of the great arts and cultural events that happen here, too.
Of course, with all that privilege comes responsibility.
To that end, we've taken on the role of kaitiaki, committed guardians of the environment.
Our biosecurity procedures help protect and preserve our beautiful Gulf.
Plus, we're proud to work with environmental partners, including the Department of Conservation, the Auckland Zoo, and the Rotoroa Island Trust.
And at the risk of stating the obvious, we're also the guardians of our customers' safety. At Fullers360, safety comes first, second and third.
The only reason we can achieve all of this is because the passion of our founders is still with us. It's evident in our people, and we're all the richer for the variety of cultures and experiences they bring on board. Ultimately, our people are what keeps us afloat.
We're fiercely proud of our heritage and restless to elevate our commuter and tourism experience, by doing things tomorrow that we can barely dream of today.
We are Fullers360. See you on the water.