Dreaming of exploring all corners of the Hauraki Gulf? Make that dream a reality with Afterpay. Fullers360 sailings and experiences now available on Afterpay. 
Afterpay is an interest-free payment method that allows you to pay for your tickets in four instalments every two weeks. Simply choose Afterpay as your payment method at checkout. Afterpay handles payment and Fullers360 will send you your tickets. Experiences await. 
How it works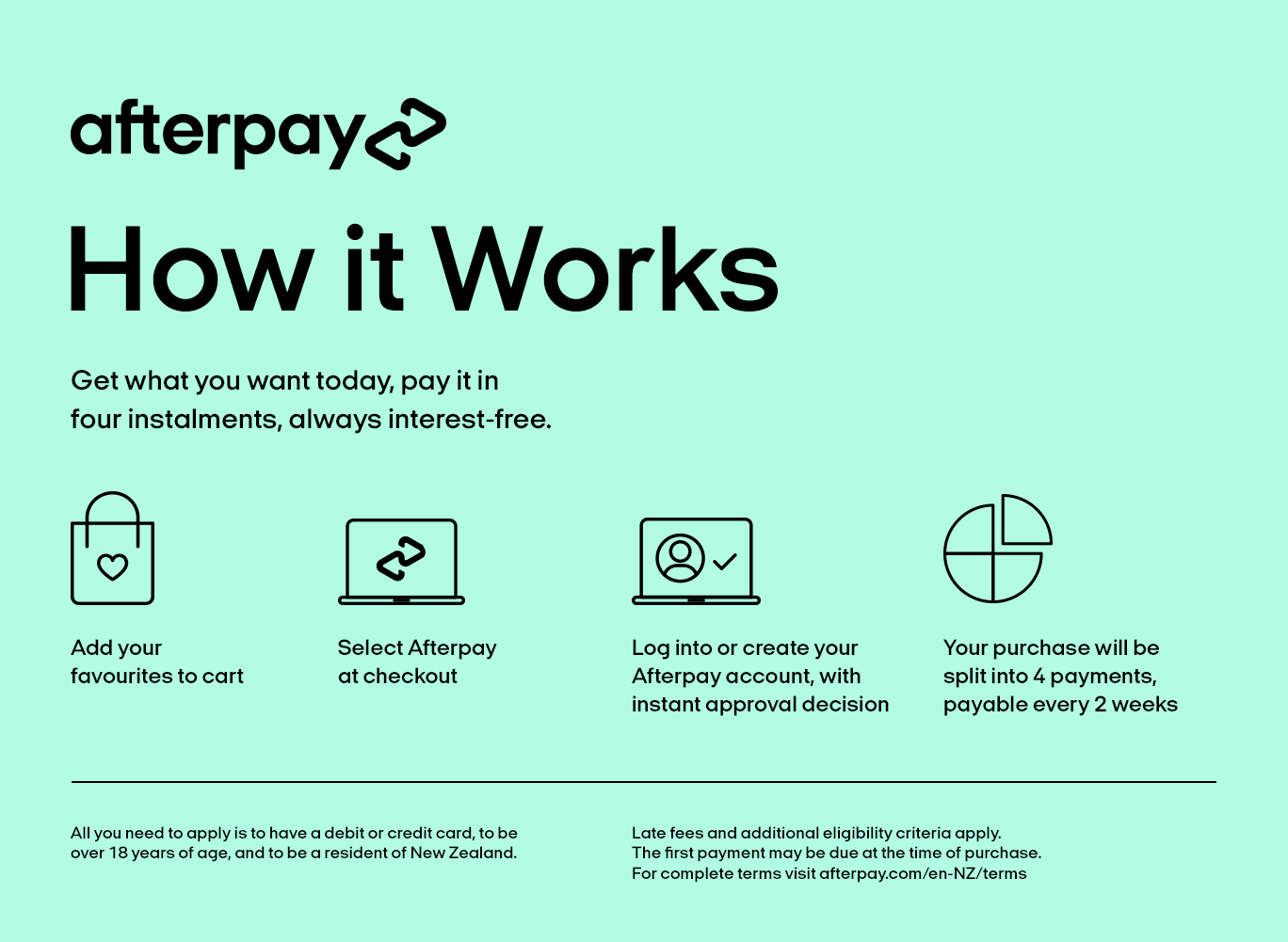 Afterpay FAQ's
No. Afterpay you will never pay any interest, although you may be charged a fee if you don't pay on time.
Afterpay will cost you no more than if you paid the whole amount at once. There will only ever be an extra cost if you do not make your payments on time.
Your first payment will come off your credit or debit card at the time of purchase. Your further three payments will come at the two-, four- and six-week mark after your first payment. If you would like, you can select your payment day on your Afterpay online account.
You can find this information on your online Afterpay account or on the Afterpay app. Afterpay also sends useful reminders when payments are due.
Yes, using your Afterpay virtual card you are able to pay for your booking at downtown Auckland Fullers360 ticket offices only.
This will not be a problem. When you pay with Afterpay you are still subject to our normal Fullers350 terms and conditions. You simply need to request to cancel or amend your booking by calling our Contact Centre on 09 367 9111 and they will be able to help.
Yes, you can make more than one booking using Afterpay, as long as the total value of all our Afterpay purchases remain under your Afterpay limit. You can find your Afterpay limit on your online account or on the Afterpay app.
You can purchase any of our Fullers360 sailings and tours to the following destinations: Waiheke Island and Rangitoto Island.