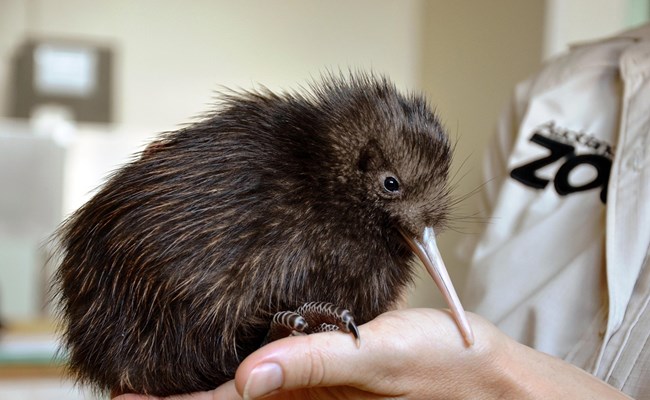 Rotoroa Island - Kiwi chick release!
We're thrilled to let you know there's a little kiwi chick scheduled for release on Rotoroa Island on Waitangi Day Tues 6th Feb. Join us for a short kiwi encounter with Auckland Zoo Ranger and (hopefully) the chance to meet Hākari (which means celebration), the newest kiwi chick to make Rotoroa it's home. Join us for this unique wildlife experience at the Exhibition Centre at Home Bay!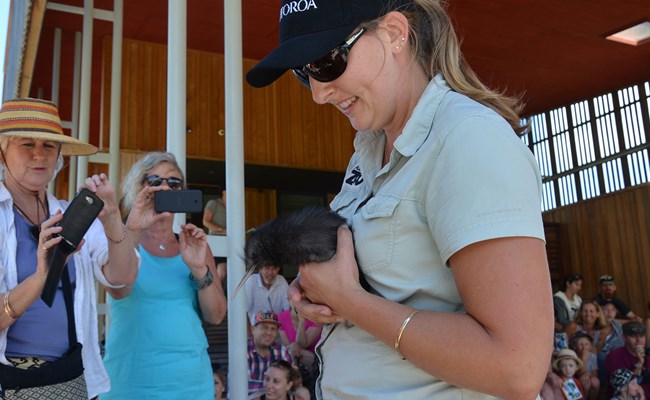 Kiwi Operation Nest Egg: the circle of life
Join Bird Keeper, Natalie Clark from Auckland Zoo on Saturday 17th February to learn about Operation Nest Egg (ONE).
ONE works by collecting eggs from wild nests, incubating and hatching them in captivity and keeping them in a crèche facility until they reach 1200 grams and have a higher chance of successfully defending themselves against predators. A great day tour with the family!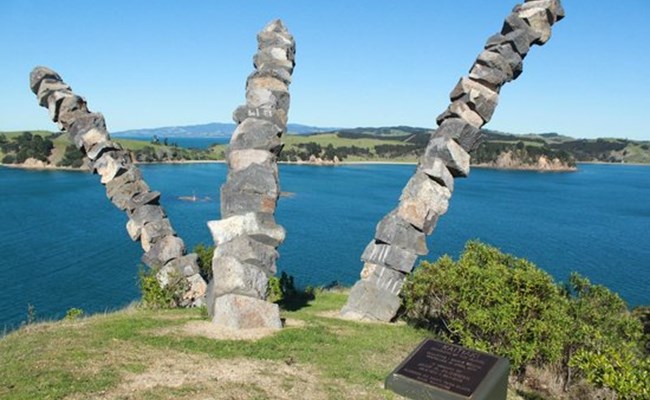 Walk to a Landmark Sculpture by Famous Kiwi Artist
Poised on Rotoroa Island's southern headland is Kaitiaki, a spectacular sculpture by New Zealand artist Chris Booth. Installed in 2011, the work was commissioned in memory of Jack Plowman, father of the island benefactor. Kaitiaki's stone columns were inspired by branches of the nearby pohutukawa trees. Follow the Southern Loop Track for an up-close encounter.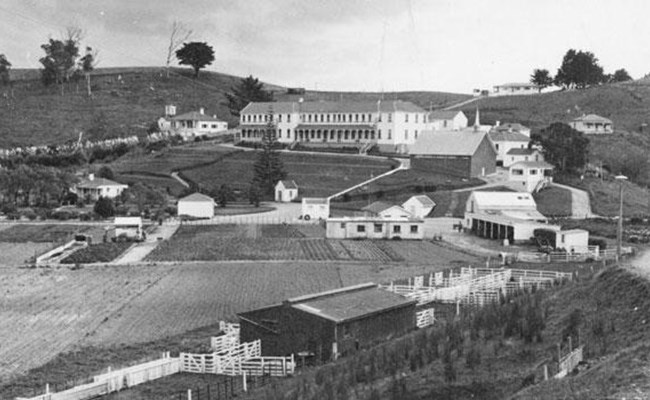 A Sanctuary Island's History as an Addiction Rehabilitation Centre
Rotoroa Island was closed to the public for nearly 100 years. From 1911 to 2005, Rotoroa was a Salvation Army rehabilitation centre for alcohol and drug addiction. This unique history has been preserved on the island for you to explore. Wander the visitor centre and museum, as well as restored chapel, schoolhouse and jailhouse – signs of the island community's self-sufficient past.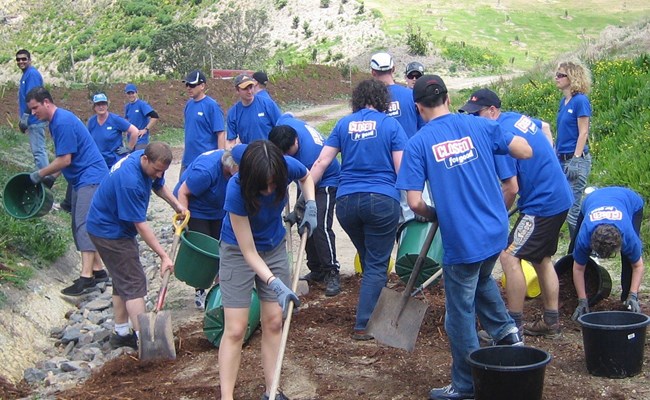 Create habitats for wildlife!
Help create habitats for endangered and native species on Rotoroa Island. Rotoroa Island Trust hosts public planting days throughout the years for volunteers wanting to make a big difference. This a perfect opportunity for families, groups of friends or corporate teams to provide much needed assistance to the island.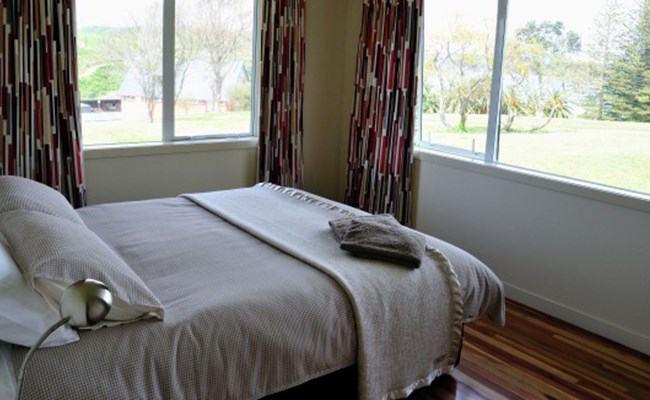 Holiday Homes with Serious Retro Vibes
Stay overnight on an island apart – Rotoroa. A stunning place to visit for the day, Rotoroa offers the ultimate holiday escape, far away from the city's hustle and bustle. And you'll love the retro style accommodation options. Choose from the dorm-style Superintendent's House or three additional vibrantly-styled cottages with all the comforts of home.