As we approach the end of 2022 with the Christmas and New Year holiday season upon us there will be some minor changes to our timetables over this period where most services will be running to the Sunday/public holiday published timetables. Scroll down to view the Waiheke Island timetable changes during the holiday season.
This holiday season we are anticipating high passenger volumes, particularly for Waiheke Island. While we manage crew shortages we anticipate this will likely result in longer than usual wait times during peak hours (between 10am and 12pm heading to Waiheke and between 3pm and 6pm returning back to downtown Auckland).
We recommend avoiding travelling between these times if possible and arriving at your departure pier at least one hour before your preferred sailing to give you the best possible chance of boarding.
Check our summer travel tips when planning your next trip with us: be sure to plan ahead, check our timetables before travelling, and please be kind to our crew who are working incredibly hard to get people to where they need to be.
For more information on travelling with us please visit fullers.co.nz or call our friendly customer care team on 0800 FULLERS.
Summary Waiheke Island timetable changes during the holiday season: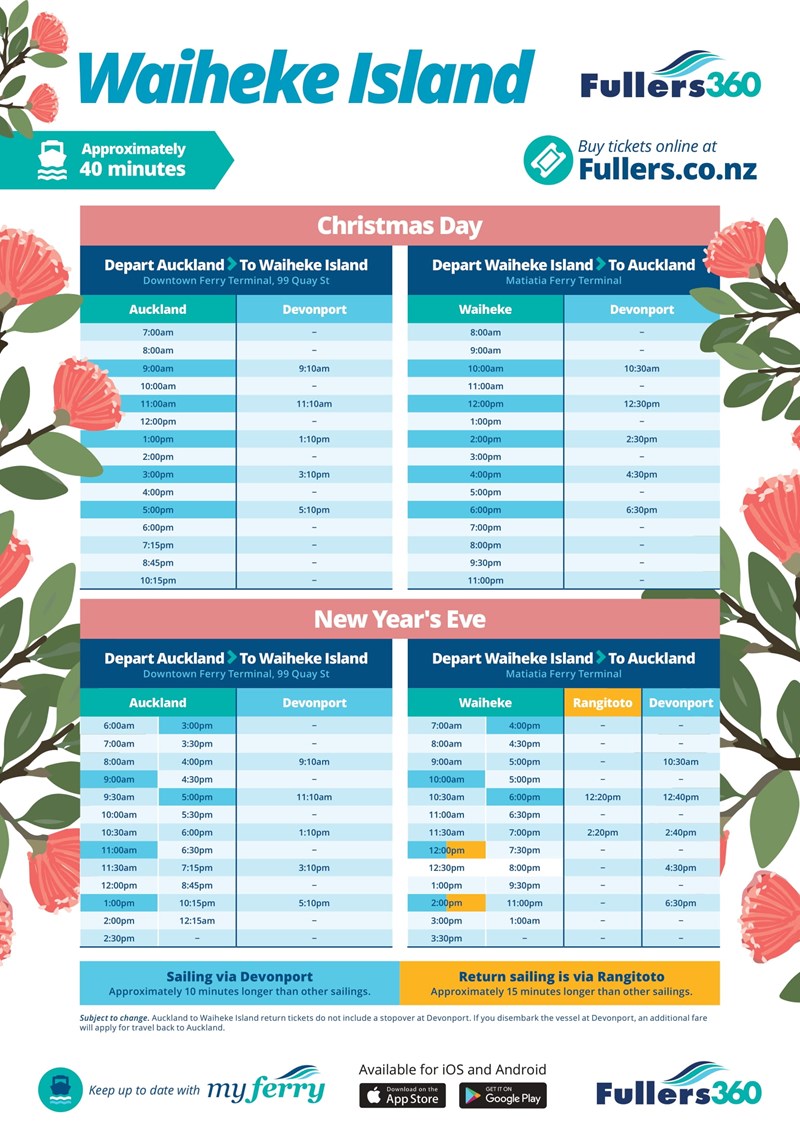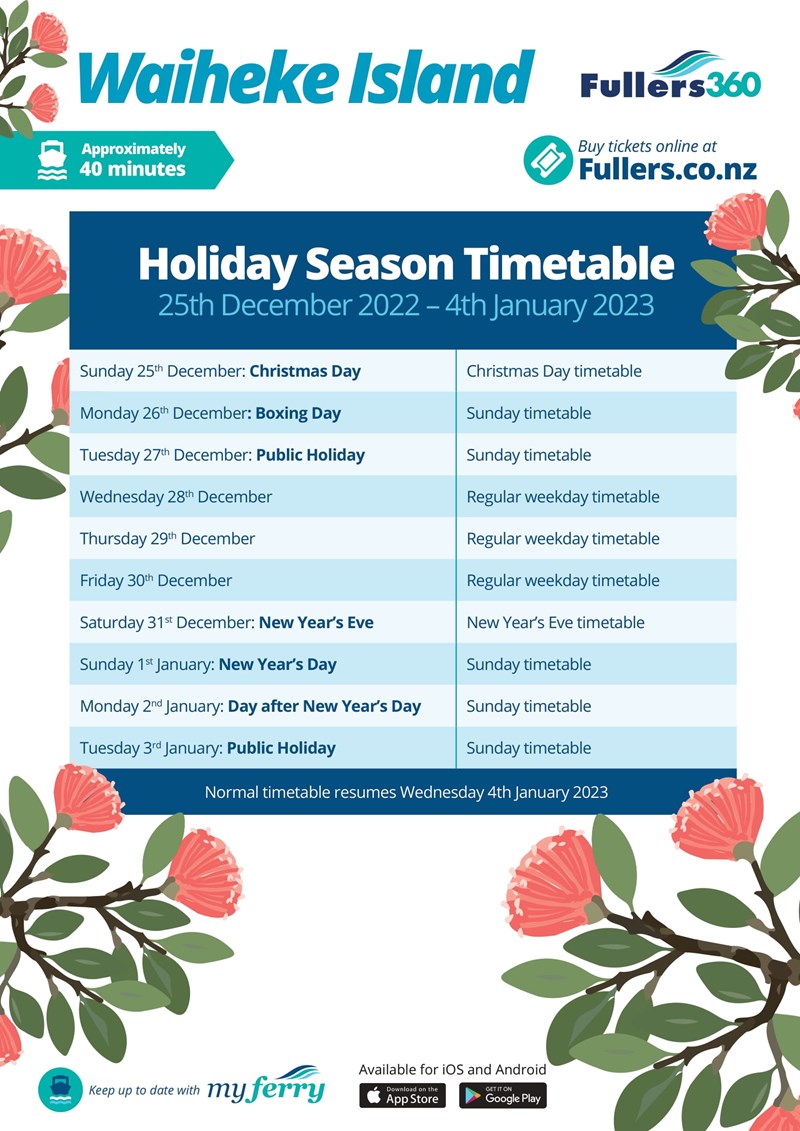 Happy Holidays from the Fullers360 team.